WHAT WE PROVIDE
Make your trading easy with right tools And we will support with We provide you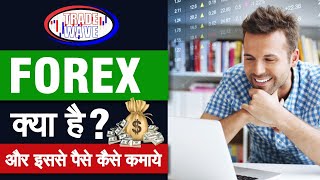 Sign in For Free Courses
Tradewave gives you right path to 'feel confident in trading.
Video Resources
As seasoned traders, we have handpicked a selection of resources to teach anyone,
no matter their background who desires to start making profits wisely!
The World of Global Trading
Learn the basics: An overview of the trading market, different financial instruments and the main factors that drive the market.
In this video we'll explain what the chances , risks and the types of investments are. You can't become a trader if you don't master these topics.
The Forex market is based on Currency pairs. This video explains what currency pairs and exchange rate are. Definitions and presentation methods.


Higher pips in the right direction mean higher profits. Watch this video to learn what pip is and how to calculate it? Pip calculation according to the specific currency.


Our Pricing
As always, partners grows with you!
Testimonials
What our satisfied customers are saying about us
Hello Tradewave, My account is positive now applying your trading method. so I would like to thank you from bottom of my heart. I wish to continue my study with you to keep on upgrading my skills under your mentor ship.
Raghav pandya
I am so thankful and feel glad to tell you that Tradewave's techniques freed me from fear. I am very confident now in taking the trade. I know I can fix whatever comes at me or at least break even. This has been my biggest issue since I have started in trading but Tradewave's class or Course gave me way how to trade. Thank you so much.
Rohit pandit
I was new to FX and even I had been using methods. surprisingly I was carrying profit but after getting the method of Tradewave, my profit got doubled. so I have learnt that strategy and implementation both are crucial to make money.Thanks Tradewave.
Sujeet kumar
It was really interesting and I personally enjoyed the lesson much that Tradewave taught, including its style and approach to trading Forex. I just wanted to say that, since I have applied Tradewave trading methods, my P&L is finally positive!.
Rupak Chauhan
Learning trading through Tradewave has transformed my life. I am sincerely thankful for the support and coaching that I have received from the trading course under the guidance of Tradewave. thank you so much Tradewave.
Arjun Sachdeva